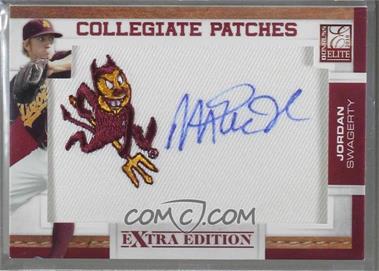 2010 Donruss Elite Extra Edition - Collegiate Patches Signatures #JOS - Jordan Swagerty, Magic Johnson (Magic Johnson Autograph) /125
Courtesy of COMC.com
Although why Magic Johnson was signing Arizona State Sun Devil patches and didn't ask why, I'm not sure.
Another upside down auto: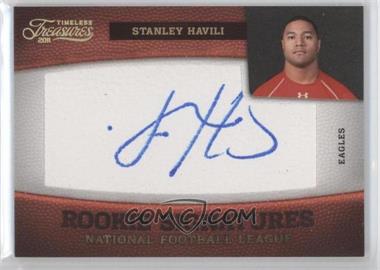 2011 Timeless Treasures - [Base] - Gold #209 - Stanley Havili /10
Courtesy of COMC.com
Dumb stuff happens. At least on Topps sticker autos, they have words like CERTIFIED TOPPS AUTOGRAPHS as a watermark on the sticker. So as long as the player signed them the proper direction, Topps employees can figure it out.