Huggins is my favorite of these T205 A-B-C-D sub-sets......
I've been searching for Huggins with a DRUM back for quite a while. Any help in finding this DRUM will be enormously appreciated.
.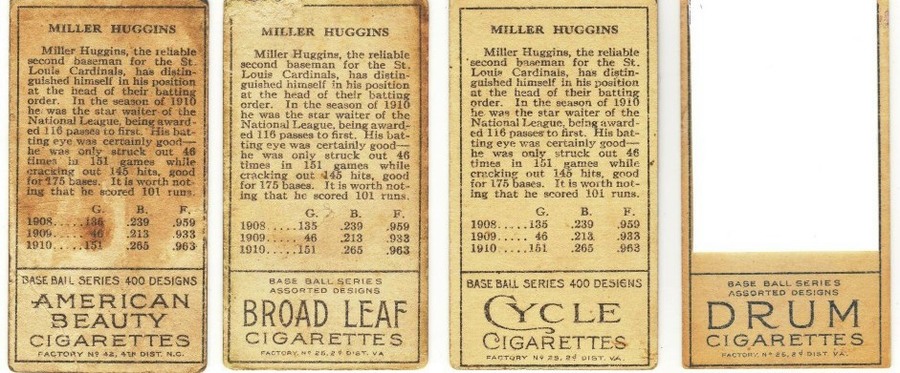 Hey guys, any more T205 Runs out there ? If so, why not show them ? ?
TED Z
T206 Reference
.