Since I do collect those leather minis, I obviously voted "like."

I do happen to have that Babe Ruth leather mini #ed 01/10. Overpaid $150 for it but passion made me do it.
Actually, there's another Babe Ruth card in the set...the Boston version which has a cooler image: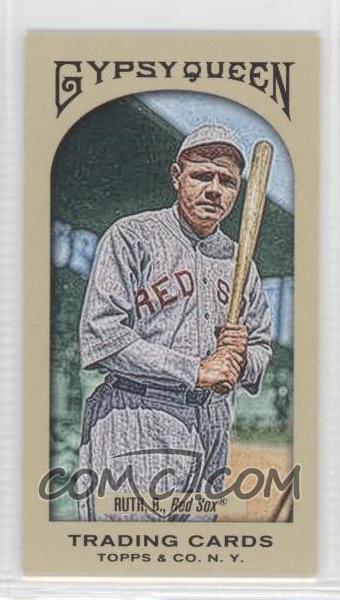 By the way, this set of 350 leather minis happen to be my final collecting project (although, I'm very tempted to go after next year's Gypsy Queen wood minis #ed to 5) and managed to get 156 out of 350 to date...all numbered either 01/10 or 10/10. Just something I really enjoy collecting.