I've had this card for decades: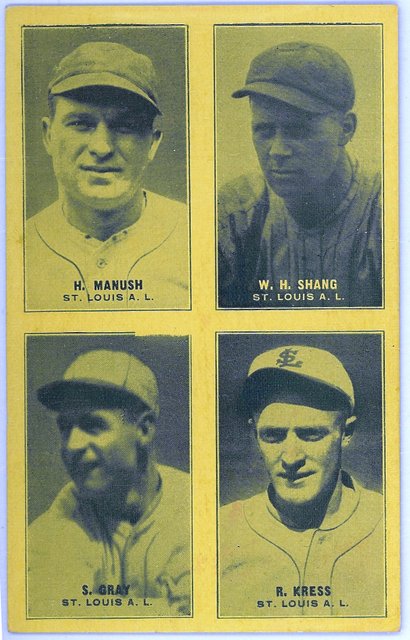 It is printed on two-sided finished stock. I do know that ESCO made some cards in similar stocks in NS and boxing, but I haven't seen baseball other than this one. However, if this one exists there must be a sheet (32) of them.
Anyone else have one of these?
__________________
Please visit my web site:
www.americasgreatboxingcards.com
So... move out of your studio apartment! And try speaking to a real live woman, and GROW THE HELL UP! I mean, it's just baseball cards dammit, IT'S JUST BASEBALL CARDS!
10% off any BIN in my eBay store (user name: exhibitman) for N54 members buying direct from me through this site instead, just PM me.